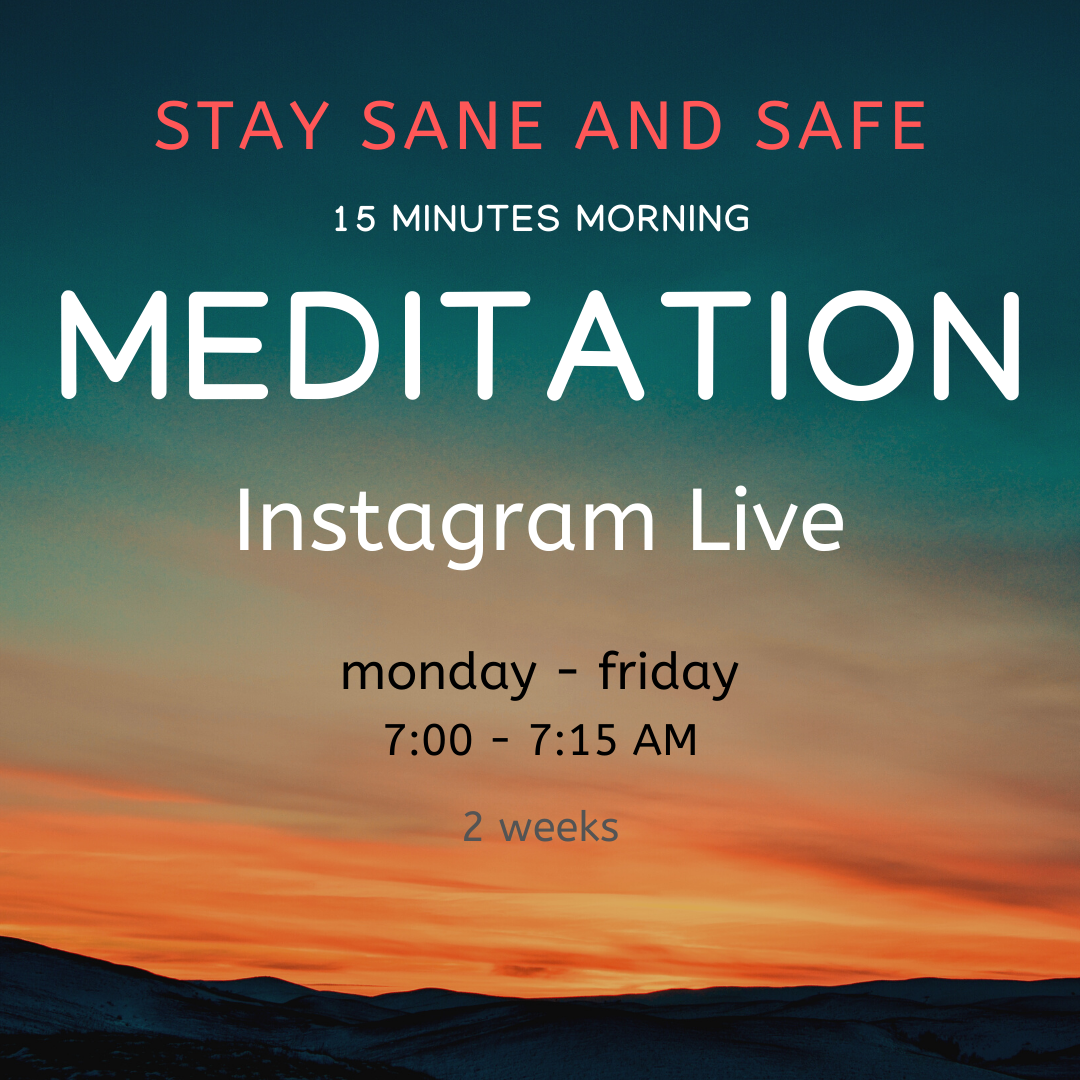 Stay Sane and Safe
Gratis Corona Meditaties
Elke dag van 7:00 – 7:15
2 weken lang (zonder weekend)
16 maart – 27 maart
Live Instagram Meditatie op mijn instagram
Kon je er niet live bijzijn op instagram? Heb je geen instagram? Wil je gewoon iets terugkijken?
I got you
Dag 7: It's your choice
Nog 3 dagen te gaan!
Today's meditation was in English. It was lighter than the one from yesterday! The meditation starts from 1:32 till 20:20, and I do a little talking before and after. 20 minutes seems more reasonable than 15 minutes after all..
The three words I leave you with today is:
It's YOUR choice!
Hier kan je dag 7, dinsdag 24 maart terugkijken in filmformaat:
En terugluisteren in audioformaat: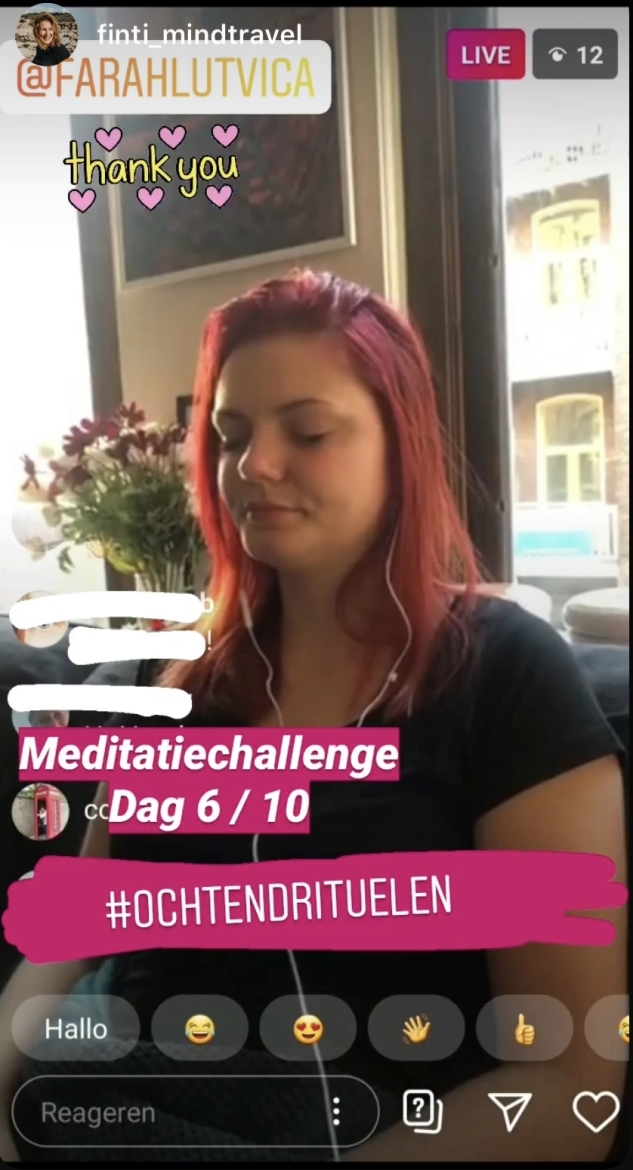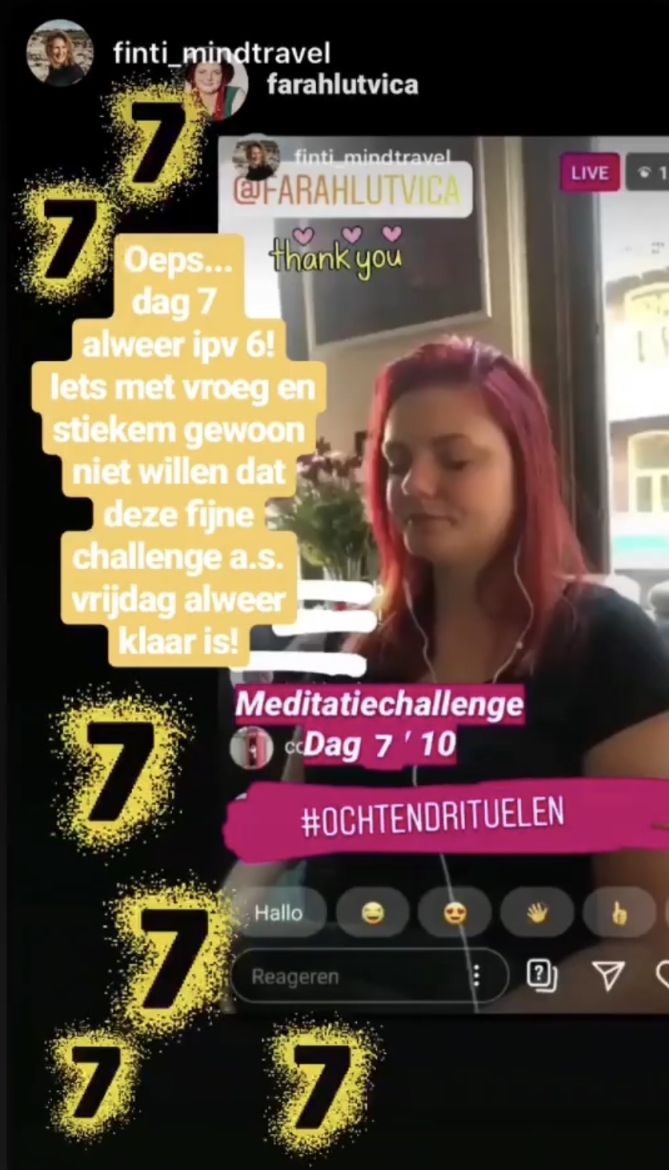 Voor de overige dagen, check de andere blogs.
Klik hier voor dag 1 – Balloon Pop
Klik hier voor dag 2 – Focus on the Heart
Klik hier voor dag 3 – Rise and Shine
Klik hier voor dag 4 – Breng handen samen
Klik hier voor dag 5 – Gratitude and Speech
Klik hier voor dag 6 – Forgiving Someone
Klik hier voor dag 7 – It's your choice
Klik hier voor dag 8 – Filter & Affirmations
Klik hier voor dag 9 – Protection
Klik hier voor dag 10 – Deep relaxation
Liefs,
Farah
Wil je aan me laten weten welke thema's je graag terug wilt horen in de volgende meditaties? Je kan me mailen: info@farahlutvica.com
PS:
Mocht je wat muziek willen luisteren die ikzelf positief, uplifting, happy vind kan je hier mijn playlist vinden in Spotify
Link naar mijn Music Playlist in Spotify